All skincare services include a skin consultation and treatment plan customized to achieve your desired results.
No refunds or returns.
Please notify me 24 hours prior to your appointment time if you need to cancel. Since we are an appointment based business, we lose the opportunity to serve other clients from last minute cancellations.
Thank you for understanding! See you soon, glam gal!
DMK ENZYME THERAPY $160
Where some cosmetic facial treatments may only act on the surface of the skin, DMK Enzyme Treatments work with the skin. The enzymes aim to strengthen the structural integrity of the skin to create a healthy environment for cells to live and thrive in. Enzymes are living substances that regulate health and work with certain minerals in the body to form a natural system of antioxidants that fight corrosive free radicals. Properly formulated, they can remove dead protein, toxins and other effluvia from the epidermis using a process called 'reverse osmosis'.
LEARN MORE HERE!
ADD ON ENZYME #2 $45
ADD ON ENZYME #3 $15
(#3 goes only on top of #2 for increased intensity)
ALKALINE WASH $50+
Must have done prior DMK treatments to book. Takes the skin ph from a 5.6 to a 12 in about 3 minutes. Tailored for skin revision for pigmentation, scarring, acne, hair removal, folliculitis and more.
DERMAPLANING $50
Get rid of that peach fuzz and unwanted facial hair without the pain or irritation of waxing. Dermaplaning is a method of exfoliation that gently removes the top layers of dead skin revealing a smoother, brighter complexion. The treatment also allows for better product penetration and a flawless makeup application. Once you try it, you'll never go without it!
THE BEST BEAUTY FACIAL $85
Get all of the benefits of the best services all in one. The treatment begins with dermaplaning to remove peach fuzz and dead skin cells then moves right into a facial giving your skin the love it deserves. Your makeup application after this treatment will be FLAWLESS! You'll be hooked.
THE BEST SIGNATURE FACIAL $90
Introduce yourself to Grace Noelle with her signature facial. You'll experience a deep cleanse of your skin, extractions if necessary, facial massage, and custom mask. You'll leave with your skin feeling clean, calm and refreshed.
THE BEST ACNE FACIAL $ 90
This treatment is for those who need a deep pore cleanse targeting stubborn congestion. Grace Noelle will begin by cleansing the skin and providing an exfoliation treatment. Then, your skin will be prepped for manual extractions and finished with a custom mask to prevent breakout activity and promote balance.
THE BEST LUXURY FACIAL $149
This is the ULTIMATE facial. It includes all of the best of the best from each facial to deliver a custom experience. Starting with dermaplaning to remove all dead skin and peach fuzz to reveal supple, smooth skin. Moving into custom exfoliation (extractions if needed), custom 20 min. mask, décolletage massage, scalp/hand massage and ending with a lymphatic drainage massage. You'll be leaving feeling hydrated, refreshed and flawless!
THE BEST ANTI-AGING FACIAL $90
(add dermaplaning for $40)
If you're beginning to see fine lines and wrinkles or are taking preventative measures against gravity, this treatment is for you. This treatment includes cleansing your skin, enzyme exfoliation, facial massage, and custom mask. Add dermaplaning for a boost!
THE BEST MEN'S FACIAL $60
For the man who is prepping for an important upcoming event or the man who is ready to relax and let his skin be transformed. This treatment includes, cleansing, enzyme exfoliation, extractions if necessary, custom mask and head massage. He will leave feeling clean and refreshed. A series of facials is recommended prior to an event.
THE BEST BACK FACIAL $90
If you're experiencing congestion on your back, stop in for this treatment and let Grace Noelle help to transform your skin. This treatment is just like a facial but for your back. You will experience cleansing, enzyme exfoliation, manual extractions, massage, and custom mask. You will leave feeling more confident guaranteed!
THE BEST EXPRESS FACIAL $45
Stop in over your lunch break for a thorough cleanse, exfoliation and leave with your skin feeling hydrated and refreshed.
FACIAL INFUSION $110
The organic facial infusion is a non-acid peel that will transform and rejuvenate your skin. This treatment works with the skin to stimulate collagen production and boost cell turnover. It uses high dose active ingredients to nourish, heal and treat the skin without irritating acids or aggressive exfoliation which makes it safe for all skin conditions. You will notice results right away & leave feeling radiant.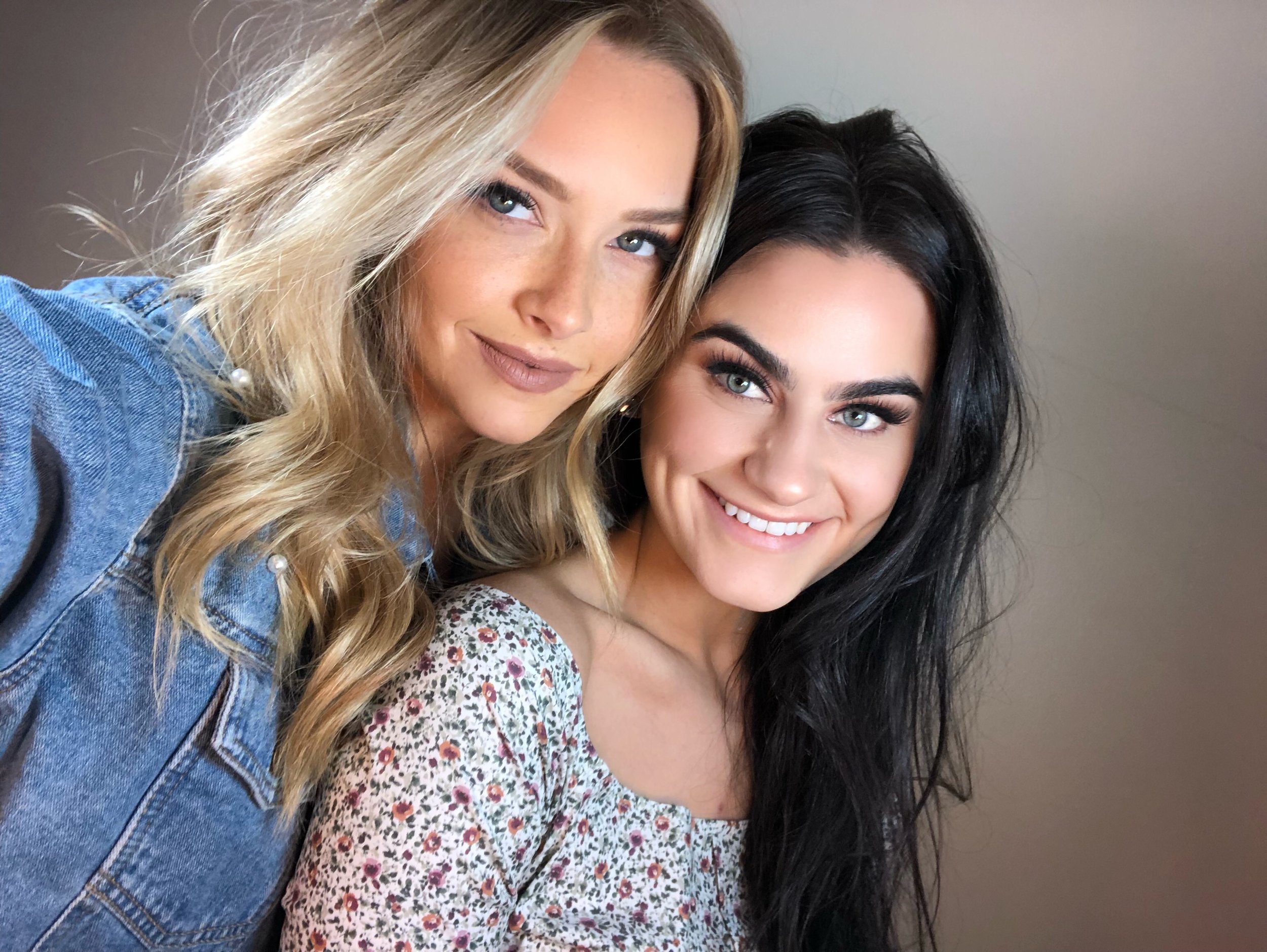 MAKEUP APPLICATION $80
MAKEUP CONSULTATION $80
Trying to decide which makeup artist to use for your event? Stop in to receive a full makeup application to try out Grace Noelle.
MAKEUP LESSON $80/hr
Bring your makeup bag and Grace Noelle will teach you how to use what you have as well as teach you the current trends and make recommendations based on your skin and makeup goals.
2 hour minimum
GROOM'S PACKAGE $95
In preparation for the big day, the groom will meet with Grace Noelle for a custom facial and also receive light airbrush makeup on the big day!
BRIDAL MAKEUP APPLICATION $115
For Bridal Parties: includes airbrush and strip lashes! ( All applications day of are the same price for Bride/Bridesmaids/Mothers. Some applications may need a different form of foundation than airbrush and will be at the discretion of Grace Noelle.
LITTLE MISS MAKEUP $35
For the junior bridesmaid who wants to be part of the fun too!
FLOWER GIRL complimentary
This is a big day for you but it's also a big day for your flower girl. Grace Noelle will apply makeup to your flower girl at no charge. She will remember this day forever!
FOR THE MAN $30
Light airbrush application for any male.
BRIDAL PACKAGE $315
You and Grace Noelle will meet for your consultation to discuss your wedding day makeup goals and then you will receive a luxurious facial treatment to brighten and refresh your skin. You will then receive a full makeup application trial for the big day. Days before your big day you will receive one dermaplaning treatment & on your wedding day you will receive airbrush makeup & lashes.
Custom Packages Available.
LASH TINT $20
The "I want to wake up with mascara on" type of service.
LASH LIFT & TINT $80
The lash lift is a semi permanent treatment that gives your lashes a perfect curl with added definition. A great alternative to lash extensions, this treatment is low maintenance with long lasting results. Your lashes will look like you're wearing mascara all day and all night. Talk about fabulousness.

Please come with clean lashes! Any residual product on lashes will greatly decrease lift life.
LASH BATH $10
It's like a bubble bath for your lashes! I recommend adding a lash bath to every other fill appt to maintain retention and lash hygiene. If you wear eye makeup daily, I recommend adding it to every lash appt.
Volume Fill - 2 weeks $95
CLASSIC FULL SET LASH EXTENSIONS $165
Classic lashes is applying one lash extension to each of your individual lashes. Upon your arrival, we will discuss the look you desire to achieve as well as the best lash design to compliment your face shape. The allotted time with vary depending on the amount of natural lashes you have. It's very important that you come with NO makeup on your lashes to ensure retention of the extensions.
PARTIAL SET $145
A partial set is great for someone who wants to add a little extra oomph without it being too obvious that they have lash extensions. It creates a natural look that is so elegant and glamorous.
CLASSIC FILL - 2 WEEKS $75
CLASSIC FILL - 3 WEEKS $85
CLASSIC FILL - 4 WEEKS $95
VOLUME LASHES $215
3-6 Lash Extensions to 1 Natural Lash.
HYBRID LASHES $185
A mix of classic and volume lashes.
*If you have less than 20% of lashes or are past 4 weeks from when you had your original application date, it will be considered a full or
partial set.
*If you come with dirty lashes it will result in a $10 lash bath. Clean lashes increase lash retention.
UNDERARM WAX $20
LIP/CHIN/NOSE WAX $12
BROW SHAPING & TINT $50
BROW SHAPING $35
BROW TINT $15
MANSCAPING $15
Men need their brows trimmed & groomed too!